WPS has been part of TWCC since it's inception in 2001, and has helped raise and donate over $100,000 to local non-profit organizations in Montgomery County. Thank you to all of our customers and enthusiasts who have generously donated and participated in these events over the years, and who continue to support our mission in "Using Our Cars to Give Back to the Community".
Posted at https://www.woodforestcharitablefoundation.org/index.php?/news/view/woodlands-car-club-revs-up-donations
Woodlands Car Club revs up donations for Woodforest Charitable Foundation, benefiting three local nonprofit agencies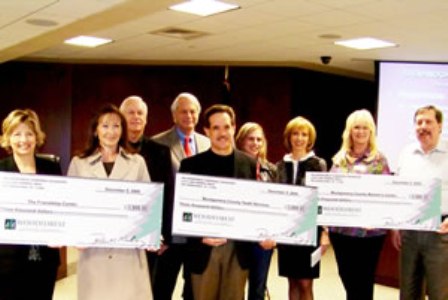 Posted January 29, 2014 at http://www.chron.com/neighborhood/spring/news/article/Businesswoman-classic-car-lover-gives-back-5185373.php
Woodlands Performance & Suspension co-owner Dana Pritchard has been a member of The Woodlands Car Club for more than a decade. Pritchard was instilled with a strong interest in the automotive community by her father, who has long been a Corvette fan.
"(My dad and I) were invited to come along to the first car club meeting that a few local enthusiasts were having, and have been involved ever since," she said. "I am always open to new interests and a challenge, so this was a great opportunity for me."
Posted on June 30, 2014 | By Alan Fossler at http://blog.chron.com/thewoodlands/2014/06/car-club-meets-every-first-saturday-for-cars-and-coffee-for-a-cause/
The Woodlands Car Club meets every first Saturday at Market Street at 9-11 a.m. for Cars and Coffee for a Cause, where club members seek donations from the public benefiting a different local charity every fiscal quarter.